Saatva mattresses offer luxury, comfort and maximum sustainability with its distinctive high quality 'coil on coil' construction and uniquely combined top 5 innerspring features.
ViSpring Mattress Review
ViSpring Mattress is of the royal brands in the mattress world. Comfort and quality are the main virtues of Vi-spring that makes it popular among the masses. Vi-Spring mattress is a perfectly designed handmade mattress that will astonish you with its style, quality, and profound comfort. A guaranteed satisfaction! Created out of selected materials of the highest grade the ViSpring mattresses is a combination of quality and luxury. The people who work behind the making of Vi-Spring mattresses are well trained and experienced in the art of making mattresses. Their efforts and experience together result in the production of the finest mattresses in quality and durability making them unique! Every small point is taken care of. Vi-spring mattresses will change your life!
Vi-Spring mattress makers are nature lovers and are well aware of the benefits of using natural materials. That is the reason, they chose natural material to make their mattresses. Materials that are obtained naturally like raw silk, springy horsetail, warm cashmere, supple bamboo and strong coir are used by Vispring. Vispring keeps the glue and synthetic foam away from its mattresses, to maintain the natural composition of its mattresses intact.
Vispring is the pioneer of the pocket spring mattresses. They developed it in 1901. The company has a century of experience and knowledge in the field of mattress making and this can be seen in the quality of the product they offer to their customer and the way they treat their customer.
The mattresses offered by VIspring are
The Masterpiece Superb Review: The Masterpiece mattresses like its name is a masterpiece. The fillings in this masterpiece are hand filled. A combination of Shetland wool, cashmere, alpaca, European long stranded horsetail, bamboo, and cotton is used in the mattress. The sides of the mattress are hand-stitched (5 rows of stitching which takes almost six hours when done with hands), but when you will look at the mattress you will be astonished by the beauty with which it has been done!
The Signatory Superb: the Signatory mattress leaves a signature of it on your life that will change your life for good. 50mm in diameter vanadium wire spring (2 layers) are used in the mattress. The upholstery consists of cashmere, real Shetland wool, and horsetail. These together form a comfortable bedding for the mattress.
The Sublime Superb: These are simply superb! Vanadium wire spring when sewn into calico pockets and then made into a honeycomb nested unit. The sides of the mattresses are hand stitched. The mattress is filled with wool of two different types (Shetland wool and British fleece wool), silk, horsetail, and mohair. The mattress is highly comfortable and is great to rest on.
The Shetland Superb: This mattress consists of 2 layers of 2.35 inches in diameter vanadium wire spring. These springs are sewn into individual calico pockets and developed into a honeycomb nested structure. Mainly Shetland wool and British fleece wool has been used in the mattress and the final touches to the mattress are given with a cover made of worsted wool fabric and woolen tufts.
Get Avocado Mattress for a risk-free 100 nights free trial. It is made from 100% natural, organic material, good for health and everyday usage. Besides, the quality and taste of the mattress is unique – something that makes people buy this mattress.
Order Helix Mattress online that comes with multiple dynamic foam layers and micro coils that give the bed a good durable life. For those looking for a blend of memory foam and coils, Helix Sleep offers you customized mattress at a budget-friendly price.
The Classic Superb: Superbly classic, this mattress is awesome in look and feel! Horsehair is very skilfully laid into the mattress using age-old upholstery technique. Like every other Vi-spring mattress this mattress also consists of Vanadium springs, the difference is only in the diameter of the spring. It is greatly supportive and highly comfortable!
The Regal Superb: Like its name, this mattress provides a magnificent sleeping experience to its users. Made of horsetail and British fleece wool in balanced proportions, this gives the mattress a perfect blend of springiness and softness. The user will get the proper support that will help the user to get a great night's sleep.
The Coronet: Again the Vanadium spring and the British wool & cotton, these trios create a magical sleeping space that will cradle the user into undisturbed sound sleep. The mattress offers superb support and contour easily to the body shape.
The Elite mattress review: You will be delighted to have this mattress. This mattress offers extra comfort and support which will make your body feel like it is floating. The Vanadium wire springs topped with thick layers of British fleece wool and cotton offers unmatchable comfort.
Tiara Superb: This is a traditional mattress from Vispring. It uses pure natural materials which are very deep layered to give a very soft and comfortable feel. The mattress can adapt well to different sleep patterns of partners.
ViSpring Mattress Price:
All mattresses are priced on the higher side since they are luxury brands and make use of only good quality natural materials. Prices differ according to the brands.
The lifespan of the mattresses:
Once you shake hands with Vispring mattresses, then it's a lifelong friendship that you have created. All Vispring mattresses have a lifetime warranty. Once the guarantee has been signed, the mattresses can either be repaired or replaced depending on the damage. The user has to contact the store from where the mattress was purchased.(But, there are terms and condition).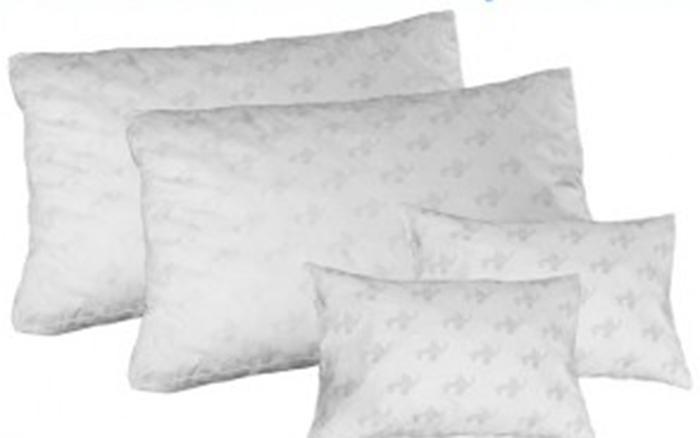 Find out the benefits that a good night's sleep has on your health and well-being with MyPillow. It also features a patented fill that stays cool regardless of sleep position.
Unmatched quality, excellent customer satisfaction, absolutely organic products are few of the key features that make SOL Organics a class apart. For those who are looking for eco-friendly comfort beddings, SOL Organix is the best bet.
The Name is Rajeev. I go by a lot of pseudo names because I just like to have fun. Like Shakespeare once said, "what's in a Name?" or was is Shakespeare? I love to read. Mostly fiction. I am probably the most unromantic person you could ever meet. Loner, Claustrophobic and often mute! I love to sit on my porch, read a book while it's raining. I live in a farm surrounded by creatures and my best friend is a dog named Happy.  I have worked in the IT industry for the past 20 years. I have been writing a book since the past 6 which i doubt will be complete anywhere in this century! I love to design websites and fantasize being a Hacker or nerd!