VibraLITE Mini Bedwetting –Watch
VibraLITE mini bedwetting watch is a perfect monitoring device that helps to deal with daytime bedwetting in kids. Bedwetting is common for kids between the age of 4 to 10 and some do it unintentionally due to medical conditions.
Now you can actually train and teach them to attend to their bodily needs and empty the bladders periodically. Parents can actually keep a track on their daytime bedwetting issues. Read More …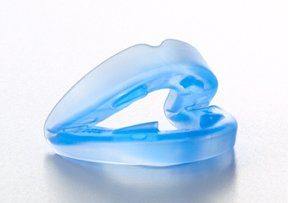 What is unique to ZQuiet? Its soft, flexible design makes the device unique. You will not feel like an invasive piece of plastic sits in your mouth as its material is smooth unlike other mouthpieces.
Are there any negative reviews for VitalSleep? There are few users who complain of pain or soreness in the jaw and/or teeth. Some users state that the mouthpiece falls out during the night. However, these issues are not limited to VitalSleep and can be experienced with other MAD devices.
Does this VibraLITE mini bedwetting watch aid in training good habits in kids? Read this article to know more about this useful bedwetting solution.
Purchase all new easy breather natural pillow online from Nest Bedding®, made in the USA with Oeko Tex Certified latex materials. Offers every value for the paid money as they are soft, giving optimum support to the face and neck areas. Read on!
VibraLITE Mini Reminder Watch In A Glance
Monitors daytime bedwetting
Employs vibration and/or sound depending on one's need
Set 12 different daily alarms
Easy to program
Lock option to prevent kids from tampering the settings accidentally
20-second alarm duration
Bright backlight stays while programming
Available in various colors and trends
VibraLITE mini reminder watch is a trendy watch that suits your cute little kid's wrists neatly. It has an extensive set of 12 different alarms, which users can set on a daily basis. Each alarm lasts for 20 seconds either with sound or vibration or sometimes both. It also works as a countdown timer based on hours, minutes, and seconds. The user can program it according to his needs and turn off the alarm when desired.
VibraLITE Mini Reminder Watch Instructions To Use
Setting up this watch is simple and easy. You can do it quickly after a few initial confusion sessions. You will get an instructional manual along with the watch that will help you to navigate easily. The watch has a set of icons on the face, which you can use to confirm your settings. After you have programmed the watch, you can employ the lock feature. This will prevent your child from changing any settings. You can set the alarm to every two hours so that he or she can avoid unwanted bedwetting situations and empty his or her bladder. The VibraLITE mini monitors his or her daytime bedwetting routines. This watch is small and an ideal companion for children.
Puffy Mattress
What about the reviews of Puffy Mattress" by Puffy? Are there any positive reviews available from the users? Is the mattress worth the spent amount? Does it offer a good combo of body conformance paired with bounce? Check here for all these queries on Puffy…
Can my child use VibraLITE mini at school and while outdoors?
Yes, this device is suitable for small children especially when they are at school or outdoors engaging in playtime activities. With 12 alarms daily with 20-second duration, your child will never miss any alerts and follow the schedule properly. He will use the bathroom and on the process he will get used this system. He will naturally adapt to this schedule and develop good habits like emptying the bladder timely.
How is this watch different from other brands?
There are numerous brands available, but the VibraLITE MINI is a total groundbreaking product. The small watch is user-friendly. It works with both vibration and sounds for ease and convenience. This is the smallest vibration available in the markets and fits comfortably on children. There are other sizes available for all ages and you will love its small size for sure. This watch is from a reputed brand and has many innovative products to its credit. This watch follows and meets all the standards.
Watch dimensions and available colors
Watch Size – 38.5 X 30.5 X 12.3
Weight 0.9 ounces
Black with a nylon strap and stainless steel buckle: 11.5 -18.5cm
Purple and white floral with polyurethane leather strap/ stainless steel buckle: 12cm – 18cm
Multicolor, white comes with silicone strap and stainless steel buckle: 12.7cm -18.5 cm
Blue, black, orange and pink /nylon & polyurethane hook & loop watch: 14cm -18cm
VibraLITE mini warranty: one year limited
Choose your own alert mechanism
VibraLITE mini uses both sounds and vibrations as alarms. You can activate the alerts using vibrate or sound or both according to your need. If you do not love sounds then you can choose the vibrate option. It also allows audible alarm so that parents can also listen to the sound when needed. In this way, parents can monitor the bedwetting patterns easily. The alert will stay around for 20 minutes and you can stop the alert manually by pressing the button. If you want both sound and vibration then you opt for the same settings. The vibration mode is the best mode when you need to set confidential reminders so that it does not disturb or call the attention of others.
VibraLITE mini BATTERY
The mini uses CR1632 standard 3-volt battery and it comes with the package. The battery lasts long and depends on how frequently you use it. If you use a combination of vibration and sounds then it will consume the power. However, there is nothing to worry as the battery costs less and it is easily replaceable. You can take it to a skilled person to change the battery without damaging the watch.
Is the mini VibraLITE reminder watch waterproof?
VibraLITE mini reminder watch is water resistant but not waterproof. That means that you cannot go swimming and play with the water while wearing the watch. The watch largely remains safe from small water accidents as it has a water resistant O-Ring in its body. This will prevent the water from entering the inside of the watch.
Buy VibraLITE Mini Reminder Watch
You can order the watch from Amazon.com or onestopbedwetting.com. For queries, you can email or chat with a specialist at the above-mentioned site. You can also place a call at 1-877-834-4107. Check for promo codes and discount coupons for availing this watch at a reduced price.
Customer Reviews
VibraLITE mini is a great pick and many customers have penned down the same at various forums. They say that this product has helped their child to lead a healthy routine and get control over daytime bedwetting habits. There are hundreds of satisfied parents, who recommend this watch proudly to others. In general, this product is worth for the price it comes and works effectively.
Kimberly says, "This watch has helped my son with his medical condition. He gets urine leaks due to bladder damage. With the help of this watch, he urinates every two hours and leads a normal life. I do not have to worry like before and I am relaxed about him now."
Jimmy says, "My seven-year-old kid is happy using this watch. It is stylish and reminds him his job conveniently. I feel that he is changing and I have noticed that he goes every two hours even when he does not wear the watch.
Conclusion: This watch is an essential piece for growing kids. It helps kids to train themselves and to be independent. VibraLITE mini is a simple device that is easy to wear and sports a great look.