Avocado Green mattress
Purchasing a mattress could be a dreadful process. it could be scary, Overwhelming and EXPENSIVE. If you are one of those who has been searching for an eco-friendly option then chances are you are already at your wit's end. Welcome to Avocado green Mattress. The safer way to sleep and very affordable too.
Sovn European Sleep Systems – Sovn Mattress Review
Sovn European sleep system is one of the promising mattress companies in the flourishing mattress market. Sovn collects materials with a quality of excellence from all over the world to create mattresses of excellent quality! Sovn mattresses are prepared out of natural materials and pose no threat to the environment. Sovn utilizes its decades of knowledge and experience to generate a mattress that will serve its users with utmost comfort and rest. The natural mattresses by Sovn will not only offer a mesmerizing sleeping experience but also does not burn your pockets.
The basic features of Sovn European Sleep System mattress that makes the mattress a masterpiece are:
Created out of natural materials
Two units design
Contains no chemicals
Excellent support
Wonderful motion isolation
Capability in creating comfortable sleeping temperature
Breathable
No sagging
highly durable
Custom tailored
Affordable
Sova European Sleep System Mattress Certifications
Every component used in Sovn European Sleep mattress has Oeko-tex certification which is an environmental board in Europe that performs tests on products to check if the product contains chemicals. Sovn has got certification form various other highly reputed organizations also such as:
ECO institute
PEFC (Programme for the Endorsement of Forest Certification)
FSC (Forest Stewardship Council)
GOTS (Global Organic Textile Standard)
Sovn Mattress Price
Sovn does not put it's mattresses on sale. It has a fixed price and customer will get the mattress for the same price at any time of the year. So, customers will not have to wait for a sale offer to come to buy a mattress. They can buy it whenever it is convenient for them.
Sovn European Sleep System  – Organic Mattresses
While choosing a mattress it is very important that you check whether the mattress poses any threat to your health. A typical mattress has chemicals for clearing the fire test and for preventing the mattress from insects. But, the truth is you need to prevent yourself from these chemicals. The mattress is infused with chemicals that emit these chemicals into the environment through off-gassing. Now, these chemicals get mixed in the air and when you inhale, you are letting these chemicals get inside your system. Sovn does not want to create such troubles for its users and so does not use chemicals either to clear the fire test nor as an insect repellent in its mattresses. It uses a wool protector for its mattresses as a fire retardant. Every mattress has the following components in it:
Really Avocado Mattress is the sleepers choice, constructed from 100% natural latex that is far better from the synthetic latex foam. It can offer you the needed comfort and luxury if you are wishing to buy a euro style pillow top mattress.
Helix Mattress is the perfect way of ending the day and getting peaceful sleep. The cooling gel responds to the excess heat of the body and wicks away thus keeping you cooling and dry during warmer climates.
Cotton (100% organic)
latex foam (100% natural)
Wool (plain-air wool or Merino wool or camel wool) or a combination of these different wools individually pocketed coils made of high-carbon steel
100% organic cotton is used to create the covers of the Sovn European Sleep mattress.These are bought from Germany. Cotton cover offers a soft and smooth feeling to the users. The 100% natural latex foam made in Holland is used for filling. The 100% organic wool is ordered from France and is used as a flame retardant material in the Sovn mattresses. German or Swedish steel is used to create the individually pocketed steel coils. All these high-quality materials increase the durability and resilience of the mattress.
There is a difference in the comfort level, but the quality of each mattress is just the same. Sovn knows that every individual's comfort level is different. Some people love soft mattresses while some love firm ones. So Sovn offers a wide range of comfort options for the customers to choose from.
The various Sovn European Sleep mattresses available are:
The Spruce VIII
The Aspen
The I-Willow
The Magnolia
The Linden
The Sapling – Children mattress
The Seedling – Crib mattress
Apart from mattresses, Sovn has in its collection, pillows, foundations and other mattresses related products.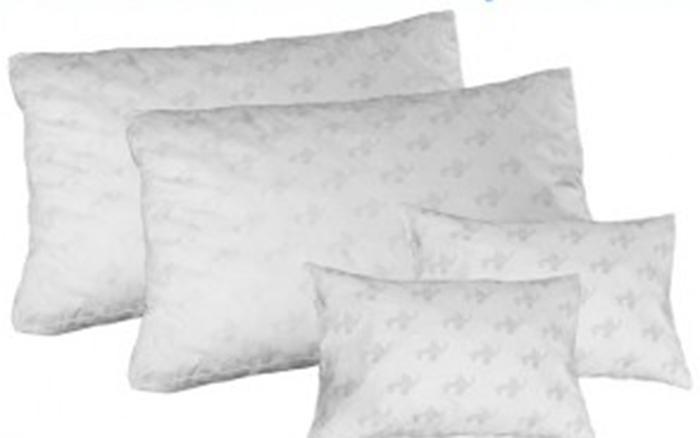 Available in two sizes – MyPillow Queen Size dimensions are 16.5″ x 26″ + 2″ and King Size measures 16.5″ x 32″ + 2″. Custom fitting available. Buy MyPillow best prices today.
Get FREE SHIPPING anywhere in the US with SOL Organics that offers you eco-friendly beddings and covers at cheap price. Made absolutely in the USA, the cotton infused is derived from India that has is 100% organic and non-GMO based. Know more here.