Saatva is a new mattress brand compared to Sleep Number. It is one of the few companies that sell an innerspring mattress exclusively online. Saatva offers just one product with three firmness levels to fit in any sleepers need. Sleep Number sells the completely different type of mattresses, but are just as popular as the traditional innerspring mattress. These beds are adjustable on each side, providing the ultimate level of comfort to both sleepers. This feature is unique and you cannot do the same with an innerspring mattress.
About Saatva Vs Sleep Number
Saatva is a very interesting brand with a smart 'coil on coil' construction. This factory-direct model gives a traditional innerspring feel with euro pillow top construction while being available at a very affordable price. This bed offers a very high element of comfort as their upper coils are encased in foam, offering the best of both worlds. Plus, it gives a nice bounce, making you feel sleeping on the mattress rather than in it. Saatva mattress is only available online. Plus, one model comes with 3 different firmness options for the best to select for you.
Sleep Number is best known for its adjustable air beds. Sleep Number beds construction is in such a way that they allow you to change the firmness and support of the bed with just the touch of a button. The mattress ability to make more or less firm bed by inflating and deflating air pockets is Sleep Number main selling point. This feature provides the ability for different settings for different partners. The company offers a large collection of Sleep Number mattress series with unique features and technology.
Saatva Vs Sleep Number – Features
Saatva offers a unique high-quality feature i.e. 'coil on coil' construction. The lower coil unit has tempered steel support base. The top coil layer features a most advanced luxurious individually wrapped coil system to contour and responds perfectly to your body while reducing motion transfer. A layer of high-quality memory foam helps provide additional pressure relief. In addition, the advanced euro pillow top construction offers more cushioning. Combination of these features makes it one perfect, ultra-premium and affordable luxury mattress.
Avocado Mattress is bouncy as stated. It's an absolute green mattress, made from 100% natural latex solution worth at offering the medium firmness and feel. Read on the detailed list of features on this topic…
Helix Mattress comes in different sizes – Twin, Twin XL, Queen and so on which is combined with customized sleeper's needs at the best rate. If you are looking for a medium to medium-firm mattress online, Helix is best recommended.
DualAir adjust-ability feature is available in all Sleep Number mattresses. This feature allows you to adjust the firmness, comfort, and support levels on each side. The Sleep Number 360 smart beds include Responsive Air technology. This technology senses your movements and automatically adjusts firmness, comfort, and support for you. The Flexfit adjustable base feature provides the ultimate personalized comfort. Moreover, the SleepIQ technology inside the bed tracks your sleep all night and provides a SeepIQ score in the morning.
Saatva Vs Sleep Number – Mattress Types
Saatva, a Made in USA Brand comes in three different comfort level options and two different height options. Plush soft comfort level has the most cushions and is the softest mattress. The luxury firm is their most popular Flagship comfort level. If you prefer a firmer mattress then go for a Firm bed with a dense foam layer. Their standard premier luxury mattress is 14.5″ and custom slim is 11.5″ high mattress.
Sleep Number series of mattresses are – Classic Series models (c2, c4) are the most basic mattresses with the firmest feel and DualAir adjustability technology. Performance Series Beds (p5, p6) have pillow top style construction and thick comfort layers for the perfect balance of softness and pressure relief. Memory Foam Series Bed i7 (new) includes a dual-gel memory foam comfort layer plus offers adjustability feature with the DualAir technology and FlexFit Adjustable Base options. Innovation series (iLE, i8, i10) beds are at the top of the line set of Sleep Number mattresses. They feature duvet-style pillow tops and In-Balance temperature balancing sleep surface.
Saatva Vs Sleep Number – Construction
Saatva has a unique "Coil on Coil system" construction within the mattress
Individually wrapped comfort coils – These coils in the top layer of the mattress are designed to contour and respond to every body shape.
Dual Perimeter Edge Support System – The mattress edges are encased in foam, adding support to the edge, increasing durability and providing anti-sag edge support.
Lumbar Support Enhancement – A layer of high-quality memory foam helps provide added pressure relief, stress reduction and eases the strain in your lower back.
Steel Coil Base Support System – All these luxury mattresses come with a tempered steel support lower coil base for long-lasting, increase durability and sagging prevention.
Organic Cotton Cover & Euro Pillow Top – As compared to a regular pillow top, the Euro Pillow Top offers more cushioning and padding materials. For a more pleasing and cleaner look, it is inserted under the outer cover.
Sleep Number bed construction includes the following
Air Chambers – All Sleep Number mattresses come with one or two air chambers. These air chambers use an electric pump to bring in the air that will inflate or deflate the chamber based on your Sleep Number setting. Each person can adjust the amount of air in their air chamber based on their personal preference. This feature is known as DualAir technology. Air chambers make up the base of most Sleep Number models.
Comfort Foam – Most Sleep Number mattresses come with at least one layer of comfort foam that rests above the air chamber and below the mattress top. The comfort foam layers are available in a variety of different range of densities and thicknesses from 1.5" inches thick to 4" inches thick. Some mattresses offer PlushFit foam or enhanced foam while others come with Memory Foam layers.
Mattress Top – Sleep Number beds come in a range of mattress tops. Performance Series models include Pillowtop. Some mattress tops come with a separate zipper on the mattress. The Innovation series models have a Duvet-style mattress top with a second zipper on the mattress. All these mattresses have at least one zipper with which you can access all the layers and the air chambers easily.
Saatva Vs Sleep Number – Adjustable Base
The Saatva Mattress and the Lineal Adjustable Base by Saatva work the best. The 11.5″ Saatva mattress, redesigned in March 2017, allows you to get the full Lineal experience. Please note that the 14.5″ Saatva will not work on an adjustable bed. This slim, supportive innerspring mattress is designed to flex with the base while retaining its comforting support and structure. Lineal may go well with any mattress that can work with an adjustable base. It has 700 lbs total max weight holding capacity. You can elevate head and feet individually and ease into a flat position with one tap.
FlexFit Adjustable base works best with Sleep Number mattresses. You can raise the head and foot of your bed. It comes with one remote that let you elevate the bed and adjust your Sleep Number. Partner Snore technology feature allows one partner to raise the other partner's head to stop snoring (available in some models only). This adjustable base also features a timer, soft light under the bed and massage option. FlexFit Adjustable Bases are available as FlexFit 1, FlexFit 2 and FlexFit 3 with different features.
Saatva Vs Sleep Number – Sizes and Dimensions
| | | |
| --- | --- | --- |
| | Saatva | Sleep Number beds  |
| Size | Dimensions | Dimensions |
| Twin | 38" x 75" | 38" x 75" |
| Twin XL | 38" x 80" | 38" x 80" |
| Full | 54" x 75" | 54" x 75" |
| Double | – | 54" x 75" (same as Full) |
| Queen | 60" x 80" | 60" x 80" |
| King | 76" x 80" | 76" x 80" |
| Cal King | 72" x 84" | 72" x 84" |
Sleep Number beds also come in some unique and specialized sizes
| | | |
| --- | --- | --- |
| Size | Dimensions | Description |
| Split King | 76" x 80" | split all the way to the foot of the bed |
| FlexTop King | 76" x 80" | split only at the head of the bed |
| FlexTop California King | 72" x 84" | split only at the head of the bed |
Saatva Vs Sleep Number – Price
Few brands of innerspring mattresses can cost $2,000 or more. But the Saatva mattress is very reasonably priced and costs hundreds less. This is because they are only available online and compete very well on price. At about $1,300, Saatva sells its largest size mattress which is a lot less expensive than other mattresses which may cost around $2,000.
Except for Sleep Number classic model, all other models (Queen Size) are priced above $1,000. For additional comfort layers, cooling features and FlexFit adjustable base you will have to spend nearly $5,000 for a Queen bed with these comfort features.
Saatva Vs Sleep Number – Return Policy and Trial Period
Saatva mattress comes with one of the best 120-day in-home sleep trials (120-day trial begins on the date of delivery, not the date of purchase). From the day you receive your new mattress, you will have 120 days to sleep on it before you decide to keep it or not. If for any reason you are not completely satisfied with it, contact the company and they will arrange for pick up. The company will also refund all your money except the original delivery charge. There will be no restocking fees or pick up charges.
Sleep Number mattresses come with a 100-night In-Home trial. The sleep trial begins from the day your bed arrives and lasts for 100 nights. The company recommends using your new bed for at least a full 30 nights to decide, as your body will take these many days to adjust. However, if you are not completely satisfied, contact the company before the end of the 100 nights and they will arrange for the return less Return shipping/delivery fees.
Saatva Vs Sleep Number – Warranty
Saatva comes with 15 years non-prorated warranty period which is better than most other innerspring mattresses. For the first 2 years of the non-prorated warranty, Saatva will replace your mattress with a brand new at no cost to you if it's defective. Saatva also offers a 'Fairness Replacement Option'.
Most Sleep Number beds from their Core Line of mattresses come with a 25-year limited warranty against material defect and workmanship under normal usage. The company will cover the cost of a manufacturing or product defect in full for the first two years of the warranty. But, after the first two years, you will be responsible for a certain percentage of the price for any repairs or replacements for your mattress.
Saatva Vs Sleep Number – Conclusion
Saatva mattress is a great option for people who like the traditional innerspring feel, tight on budget and hate sleeping hot. Sleep Number bed is for you if you like an adjustable air mattress, partners liking different firmness and price are not a concern.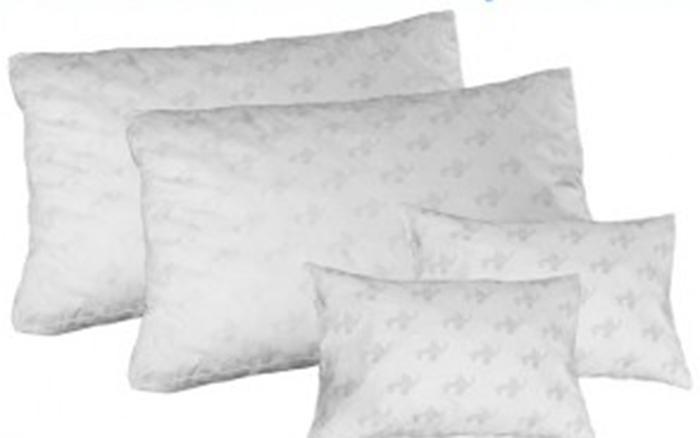 MyPillow custom fitting guide uses a color-coded system to fit MyPillow to your exact individual needs. Based on your T-shirt size or shoulder width select the ideal pillow for you.
Planning to buy organic cotton bed sheets and pillow cases online at the low price? SOL Organics is best recommended. One of the best bedding companies in the US, SOL Organics is a Fair Trade and Global Organic Textile Standard (GOTS) certified company.