Saatva mattresses offer luxury, comfort and maximum sustainability with its distinctive high quality 'coil on coil' construction and uniquely combined top 5 innerspring features.
Firm mattresses are the most recommended mattresses by doctors for back pain, as these offer the support to the lumber region due to the absence of which the back troubles occur. When it comes to firm mattresses, Saatva holds the trophy! A Saatva luxury firm mattress is something that will be loved by even the ones who are not a big fan of firm mattresses. The mattress is firm enough to provide support but is not hard. Too hard mattresses can aggravate the condition of back pain, while soft mattress may not provide enough of support. So what Saatva did was, to create a mattress that offers the perfect level of firmness.
Saatva firm mattress can be used by any position sleepers, but will best suit those who prefer sleeping on their back or stomach. Stomach and back sleepers need lot of support than side sleepers while sleeping. Otherwise it may lead to improper alignment while sleeping which can result in back ache. Some people don't like the sinking feeling, while lying on their mattress and prefer a firm yet comfortable base. Saatva firm mattress can turn out to be the best option.
Saatva firm mattresses comes under the innerspring mattresses category. A wonderful coil-on-coil construction that offers flexibility and contouring features and the encasement of memory foam generate a sleeping space where the sleeping experience cannot be matched with anything less! The base of the mattress has the connected hourglass design that creates a strong base for the mattress. On top these there are individually pocketed coils. The 'Spinal zone' sleep technology used in the mattress is a highly advanced technology that gives the lumber area of the mattress extra support so that the person lying on the mattress will get extra support on the lumber area and will not have to face back problems. The upholstery consists of memory foam and the cover of the mattress is prepared out of cotton. The steel used in the mattress is recycled and the cotton used is 100% organic. So, Saatva is in a way eco-friendly, though not a complete 100% organic, still it is made using environmentally friendly materials. The design and content of the mattress is all luxurious mattress types, but the price is of the mattress is comparatively less when compared to that of other luxury mattresses.
Is purchasing Avocado Mattress online safe? Where to get them off? What are the listed pros and cons revealed? Does the company offer any discount, coupon or promo offers on its purchase? Look here for all these related details…
Choose Helix Sleep mattress that responds quickly to pressure thanks to the memory foam layer that contours as per the body shape and retracts back in a jiffy. No sinking and excellent edge support, Helix Sleep mattress is currently one of the best-sellers in the market.
Saatva firm luxury mattress is very low in VOC's (volatile organic compounds) and for the same it has got the CertiPUR certification. It is free of PDBE's (polybrominated diphenyl ethers) which are fire retardants and are very toxic and harmful for health. Saatva firm mattress is also free of heavy metals, ozone depleters, formaldehyde etc. Usual mattresses contains these stuffs that makes the mattresses toxic and unsafe for use. Saatva firm mattress won't be polluting the air inside your bedroom and you will not have to worry about inhaling chemicals.
Saatva is an American based online mattress company and has been labeled as 'America's best piced mattress'.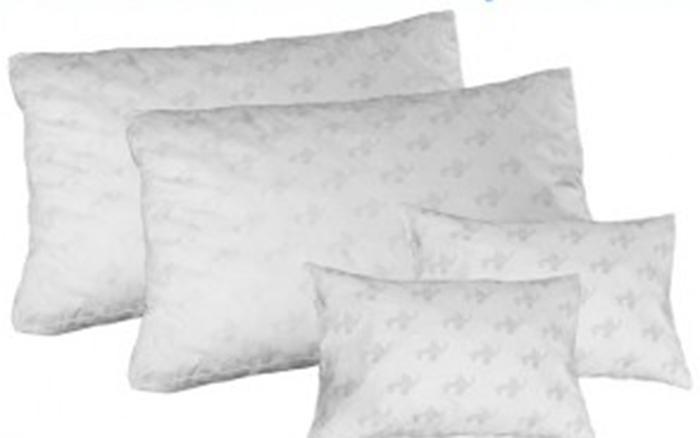 MyPillow's patented interlocking fill adjusts to your individual sleep needs regardless of sleeping position. Allowing MyPillow to hold that position all night, helping you fall asleep faster and stay asleep longer.
SOL Organics is an online website that offers 100% organic, non-GMO cotton beddings, duvets and much more at affordable cost. Learn more about SOL Organix, its features, reviews etc. here.