Wright Mattress
With Wright Mattress, you are rest assured to sleep on high-quality foam that is Certi-PUR verified. This certification means the foams are 100% free of any harmful chemicals and meet standards for Low VOC (volatile organic compound) emissions.
Restava Mattress Reviews
Reviews are eye openers! Mattress reviews will help you to evaluate the quality of a mattress and how well they work. But it is also a fact that what may sound good to one may not appeal to another. Every individual's concept of quality and comfort is different. In case of Restava reviews, the same can be seen. While most of the users loved the mattress, a few people faced some problems with Restava mattresses.
Are you in search of a mattress made from natural materials? If so, why not visit Avocado Mattress designed at offering you the needed amount of bounce. Firmness, motion transfer, and comfort are some of its unique features.
Check out the Helix Mattress, its thickness, edge support, firmness and other features that are tailored as per your needs. The dynamic foam and multiple layers of comfort give you only the best that is manufactured at Helix Sleep for your comfort.
Restava is an online-only USA based business firm wherein the transactions are carried out between the customer and the manufacturer. The mattresses consist of different layers of foams that offer the users with different layers of comfort. The Restava mattresses are infused with cool comfort gel mattress technology which the company says, help in keeping the mattress 4 degrees cooler than the normal memory foam mattresses and 2 degrees cooler than other gel foam mattresses. The Restava mattresses have in it gel memory foam, orthopedic firming foam and "XF" support foam.
The collections of Restava Mattresses
The Restapedic Gel Mattress collection
The Caress Gel Mattress collection
The Restava Luxury collection
Features/Benefits of Restava mattresses
The foams used in the Restava mattress is CertiPUR certified.
Comes with 25 years of warranty
Restava mattresses come with a 90-day trial offer.
The company provides full refunds if the mattress is not liked by the customer.
No restocking fee is charged to the customer and the customer will also not have to pay return shipping costs.
Affordable
The complaints that have been reported by the customers about Restava mattresses – Restava mattress reviews
Some have reported that the durability of the mattress is just average. For some users, the mattress started showing problems after the first month itself.
For some, the mattress turned out to be too firm and resulted in back pain and for some, the firmness problem was there only for the first few days then the mattress shifted to normal firmness.
In terms of comfort, the mattress is rated to be just average by certain users.
Continental mattress
This Continental mattresses are orthopedic beds that gives the utmost comfort and helps at relieving the body pain. The internal foundation of this Continental sleep mattress is 8 inches high and is designed using the durable wood. Besides, the whisper shield present in these beds minimizes noise when you roll over and it strictly adheres to the rules of safety.
Features of Continental sleep mattress
This mattres supports high density foam edge.
Equally, the innerspring unit is completely encased in foam.
Besides, you will find the 3 inch high density foam pad on every side.
Includes plush 4 inch single sided Euro pillow along with 3 inches high density foam inside.
Presence of damask fabric cover quilted with 3-3/8 inches poly foam.
Continental mattress reviews
Overall, the Continental sleep mattresss reviews are quite satisfactory. You will find excellent user testimonials stated for this product. Further listed below are few honest user testimonials for your reference. Do have a loook at them…
Review 1 says "Continental bed is the best! offering great value for the paid money."
Review 2 says "I accidentally purchased this mattress. But I am glad that I bought the goo good one."
Review 3 says "Exceptional mattress for its price… All thanks to the Continental mattress company for making this product."
Continental mattress pros and cons
Pros
This Continental sleep mattress is capable of whole body support including the spine, shoulder and hips.
No assembly is needed.
It relieves the pressure points to lower the incidence of turning and tossing of the individual during sleep.
The bed is protected by the beige fabric.
Absolutely good for people having conditions like scoliosis, back pain and arthritis.
Cons
Some customers believe that the price of this mattress is quite expensive.
While others think, the mattress is too small to meet their needs.
Conclusion
All in all some users had a great experience with the Restava  and Continental company and their products. While some had a sour one. For some, the mattress turned out to be a blessing while for some it was a bad decision. So, friends, think twice before paying the price!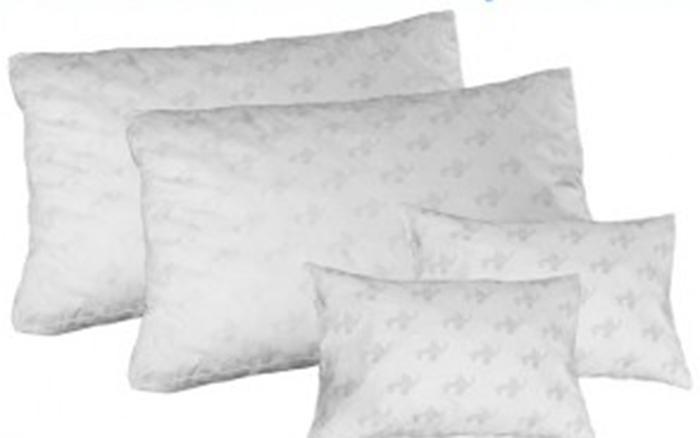 Buy MyPillow King Size yellow, white, green or Blue. The color-coded system indicates the fill level: Yellow – Least firm, White – Regular Fill, Green – More fill and Blue – Firm.
Excellent thread count sateen weave sheets and long-staple threads with soft threads, SOL Organics bed covers are worth every penny you pay. Available in different sizes and shades, there are also three different styles which you can read here.
The Name is Rajeev. I go by a lot of pseudo names because I just like to have fun. Like Shakespeare once said, "what's in a Name?" or was is Shakespeare? I love to read. Mostly fiction. I am probably the most unromantic person you could ever meet. Loner, Claustrophobic and often mute! I love to sit on my porch, read a book while it's raining. I live in a farm surrounded by creatures and my best friend is a dog named Happy.  I have worked in the IT industry for the past 20 years. I have been writing a book since the past 6 which i doubt will be complete anywhere in this century! I love to design websites and fantasize being a Hacker or nerd!