Puffy Mattress
Buy internet's best mattress TODAY which is called Puffy Mattress!!! A true US-manufactured product, Puffy Mattress is absolutely eco-friendly and free from any allergens or chemicals that can be unhealthy for you.
Night Therapy Mattresses Review
Night therapy is a mattress brand manufactured by Zinus, a company which offers its mattresses at one of the best price deals. Like every product which has its pros and cons, Night Therapy too is not distinct in this aspect.
Night Therapy Mattresses Review
Night Therapy Mattresses have the memory foam mattresses, the spring mattresses and hybrid mattresses which is a combination of both. The spring mattresses are mostly made in China. The memory foam mattresses have a firmness of firm to medium firm. The models include the 6″ memory foam, the 8″ memory foam, the 10″ memory foam, the 12″ memory foam and the Gel memory foam which has 8″, 10″ and 12″ models. There is Green Tea memory foam mattresses, Pressure relief mattresses and also Cloud memory foam mattresses. There are 13″ and 14″ variations in some of these models.
The Night Therapy mattress models come with a combination of memory foam, pressure relieving foam, airflow foam and also high-density base support foam. These mattresses are also available in the King Size memory foam mattress, Queen Size memory foam mattress, Twin size, Full and also Cal King size mattresses.
The complaints of consumers regarding Night Therapy mattresses
The Night Therapy mattress ages quickly. After four to five years, it starts sagging. Actually, it starts losing its firmness after 1 to 2 years.
After a few years, the customers start getting the sinking feeling. The mattresses slowly start to lose its capacity to give support making getting out of bed and moving in the bed difficult.
Some customers reported their mattress to be firmer than what they had expected and ordered. Most of the types retained the same level of firmness. This extensive firmness may not suit some people and they might find it very uncomfortable.
There is the problem of initial off-gassing with this mattress. (The release of chemicals filled odor by mattresses is called off-gassing)
The Night Therapy mattress has the problem of heat retention with some of its models. The gel memory foam Night therapy mattress is cooler when compared to the memory foam Night therapy mattress.
The Night therapy mattress is not overly heavy but some people may find it difficult to move the mattress single-handedly.
Look for the major benefits of Avocado Mattress, backed by 100 night trial period including 10 year warranty period. The product is American made, designed with organic, natural materials. Know everything on their basic features and price list offered.
Helix Sleep is a great memory foam mattress for those who are looking for a quality product at a budget-friendly price. Read on to know more about Helix Sleep features, reviews, testimonials, and so on.
The above are the main complaints related to Night Therapy mattress that people have reported. But even after all these negatives, the mattress's owner satisfaction rate is quite good. The above-mentioned problems are not present in all the models of mattresses, but they do show their head in some types of Night therapy mattresses.
With the negatives said it always advisable and good to see the positive side as well.
The positives of Night Therapy mattresses
The first 4 to 5 years is the shining years of the mattress. It works effectively in these years.
The mattress is available at an affordable price. The price of each model of Night Therapy is different. It starts from $110 and accelerates with the changing types.
Some owners have been benefited from the mattress. They found relief from back pain after they started using Night therapy mattress.
The contouring property of the mattress is above average and is good in providing support.
The people who like to sleep on their back or are stomach sleepers will like this bed more.
The mattress is good when it comes to isolating motion. The mattresses' good motion isolation property makes it a good choice for couples.
The mattress does not disturb its users by making noises at night. The mattress does not cry, no matter what you do on it.
The night therapy mattresses are one-sided mattresses, so the users will not have to take the trouble of flipping the mattress. But, yes rotating the mattress at regular intervals will be good to delay the sagging condition.
Zinus Night therapy mattress has a 'B-' rating from SLTD (Sleep Like The Dead).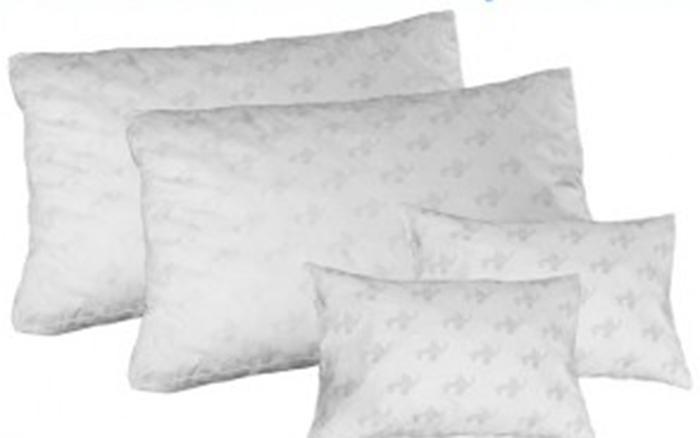 In a very limited quantity of corded, gusseted Mypillow Giza is made of 100% certified Giza-88 cotton. It includes "extra long staple" fibers grown specifically for the highest levels of quality, softness and durability.
Buy from SOL Organics that have received many accreditations for their organic beddings and eco-friendly products that are made using non-GMO cotton seeds. A true organic company, read on to know why you should buy from SOL Organix.