Keetsa vs Saatva Mattresses
Both these brands feature some similarities and differences which are explained further in the article. Keep reading for the in-depth comparison of Keetsa and Saatva.
Keetsa is operating for over a decade now and follows the direct to consumer business model. Saatva started in 2010 and has grown to be one of the biggest online-only mattress retailers. Saatva operates as a factory-direct retailer, selling one traditional innerspring technology mattress only online. Keetsa offers a wide range of mattresses, both coil spring, and memory foam online and in stores. Saatva mattresses are made in America. While Keetsa mattresses are sourced from an exclusive, well-respected manufacturer in China.
About Keetsa Vs Saatva
Keetsa is a different mattress brand. Though based in San Francisco, their mattresses are made in the China. Keetsa mattresses are manufactured in the same facility that Zinus uses. Zinus is a well-known Chinese manufacturer that tends to make mattresses using low/mid-range memory foam. These beds feature interesting materials such as plant oil blend memory foam and Biofoams. They market themselves as an Eco-friendly alternative. These are super affordable all memory foam and hybrid mattresses popular on Amazon and the Internet. Keetsa also sells their products in showrooms on the West Coast as well as across the USA. Most customers find them comfortable and affordable.
Saatva is one of the few companies that sell an innerspring mattress exclusively online. This is a very interesting brand that offers smart 'coil on coil' technology while being very comfortable. It has a smart construction and a traditional spring feel and available at a very affordable price. Their factory-direct business model allows them to eliminate the cost and offer Saatva mattress best price to consumers. Saatva offers one model in three different firmness options. Most customers find it to be very comfortable and durable.
Keetsa Vs Saatva – Mattress Types
While respecting all your sleep needs, Keetsa designed six mattresses to find one right mattress for better sleep. The Keetsa Cloud and Tea Leaf Supreme use responsive body conforming memory foam. The Keetsa Plus is Pocketed iCoil x memory foam quilted top mattress while, The Keetsa Pillow Plus, Tea Leaf Classic, and Tea Leaf Dream are Pocketed iCoil x memory foam hybrid mattresses. Tea Leaf Dream is their most expensive iCoil mattress with foam encased support.
Avocado Mattress made in the USA gives an overall feeling of goodness to the users. Made of 100% natural latex material that's highly popular amongst the users. Check more and learn why Avocado is robust and beautiful to own…
Helix Sleep is a customizable mattress that offers you different firmness and cooling settings as per your sleeping needs. But what about motion transfer? Does Helix Sleep offer motion isolation? Try the product and check for yourself!!!!
Saatva is the ultra-premium mattress brand offering one single bed with three comfort levels – Plush Soft, Luxury firm and Firm. If you prefer the feel that your mattress hugs you in a supportive embrace then go for Plush Soft comfort level. Luxury Firm is Saatva flagship product offering the perfect balance of "cushion firm and contouring support". If you prefer a mattress that you should float on top of instead of sinking in, then go for a firm that is not too hard comfort level. The company offers two different mattress heights, the 11.5″ Custom Slim and the 14.5″ Premier Luxury. This article further includes the detailed comparison of Saatva with Keetsa's Tea Leaf Dream mattress.
Keetsa Vs Saatva – Features
Keetsa Tea Leaf Dream combines the bounce of coils and the supportive nature of Pressure Free foam, making it the ultimate hybrid of the premium mattress options. This is the plushest and body-relaxing mattress with memory foam and iCoil blended for ultimate comfort. It is the softest mattress in the Keetsa collection, featuring about six inches of the firm and soft foam over individually wrapped coils. The surface of the mattress utilizes a thick layer of fiber filling adding to its soft luxurious feel. The center section of the mattress is also slightly firm providing some lumbar support. This mattress is perfect for all sleeping position. It is the most expensive one and does not come in a twin or full sizes.
Saatva mattress includes a high-quality distinctive feature known as 'coil on coil' construction. Its lower coil unit has a connected hourglass shaped steel support base. Its top coil unit features a luxurious individually wrapped coil system that contours and response perfectly to your body. Each individually wrapped coil is separate to ensure that the movement of surrounding coils will not disturb the rest of the bed. In addition, the advanced euro pillow top cover makes it an ultra-premium mattress. These uniquely combined top 5 features are handcrafted into one perfect and affordable luxury mattress.
Keetsa Vs Saatva – Construction
Keetsa Tea Leaf Dream 13.5" construction
After the 7.5" of iCoil springs, there is a 3-inch layer of pressure relief foam which gives the mattress a little bounce. Then there are 3 inches of Biofoam memory foam creating maximum support and comfort, for a total of 6 inches of pressure-relieving material. Its every layer provides slightly more resistance to the layer above it, allowing you to slowly ease into the bed, while great feel.
Hybrid Core – It is the perfect combination of soft memory foam and independent coils. In combination, they provide an amazing body-conforming experience by cradling and supporting your every curve.
The Comfort Top – Constructed of soft Memory Foam with a Pressure Relief System, the plush top helps you sink in and relax.
The Fiber – Fiber fill wicks away moisture and helps increase airflow to keep you cooler.
BioFoam – Keetsa replaces a portion of the synthetic material in the foam with plant oil, to reduce the dependency on chemicals and to lower the emissions of harmful VOCs.
Saatva construction
Individually Wrapped Comfort Coils – This is the most advanced coil system that rests on the top of the mattress. These coils respond and contour to every body shape.
Dual Perimeter Edge Support System – The foam encased anti-sag edge support offers better durability and more sleep surface. Their upper comfort coils are foam encased.
Lumbar Support Enhancement – Made of the high-quality memory foam layer, it provides additional pressure relief while reducing stress and pressure from the lower back.
Steel Coil Base Support System – At its base lays a tempered steel support lower coil base, creating a long-lasting, sustainable mattress with increased durability and prevents sagging.
Keetsa Vs Saatva – Cover
Keetsa Tea Leaf Dream has a classic and luxuriously quilted Hemp blend fabric that provides an extra soft touch. Hemp blend fabric is smooth, soft, durable and certified STANDARD 100 by OEKO‑TEX. Please note that this cover is not removable or washable.
Saatva mattress has organic cotton cover & euro-style pillow top cover for more padding and cushioning materials. These materials are inserted under the outer cover of the mattress to create a cleaner/ neater look instead of it being stitched to the top of the mattress. This advanced design helps retain its shape for a longer period.
Keetsa Vs Saatva – Feel and Firmness
Keetsa Tea Leaf Dream is the softest and most plush mattress. Luxurious quilted top with the soft Memory Foam layer conforms perfectly to provide proper support. It is just a little on the firm side of medium, hitting the perfect "gradual" firmness spot. Keetsa starts off soft, and then gradually gets firmer as you go deeper into the mattress. It allows you to float to your correct level of support based on your body's needs.
Saatva luxury firm mattress offers a medium firmness feel. The coil on coil system provides the perfect bounce. It is pretty comfortable in a few different sleeping positions, providing a good mixture of pressure relief and support. The medium firmness feel should appeal to a wide range of sleeping styles, however, if you prefer more specific sleeping needs then go for softer and firmer versions.
Keetsa Vs Saatva – Are These Mattresses 100% Organic?
Keetsa mattresses are not organic or 100% natural. Their innovative new type of memory foam i.e. Biofoam replaces a portion 12% of petroleum oil with castor bean oil, plant oil. Further, green tea extract mixed into the Biofoam formula ensures their sleep products maintain their freshness for a longer period of time without using chemical deodorizers or treatments. They also use sustainable, recyclable and recycled materials whenever possible.
Saatva mattresses are not 100% organic. But the company has taken a green initiative, which means the foams are eco-friendly with at least 30% soy or corn oil. In addition, they use recycled steel, a plant-based natural thistle, and an organic cotton covering. The organic cotton in their covers is GMO-free by nature of the organic label.
Keetsa Vs Saatva – Off-gassing/ Smell
Keetsa uses natural elements such as castor oil, green tea extract, hemp and untreated cotton in their mattresses. Hence, each of their products has a unique scent which is completely harmless and will dissipate in strength. Allow it to air out and provide adequate ventilation.
Saatva does "no" off-gassing while manufacturing their products. There is a small amount of off-gassing done at supplier's facility where the foam is made. Hence all foams must be stable when they ship to their manufacturing partners.
Keetsa Vs Saatva – Where to Buy?
Based out of California, you can buy Keetsa mattresses online or in stores. For in-store purchase visit their showrooms located in San Francisco, Berkeley, Los Angeles, and New York City. For online purchase, visit shop.keetsa.com for the best price. You can buy Saatva mattresses only online and exclusively from their official website saatvamattress.com only.
Keetsa Vs Saatva – Additional Information
Price – Keetsa Tea Leaf Dream price starts from $2098.95 and Saatva mattresses price starts from $599.
Size – Keetsa is available in only Queen, King and Cal King sizes while Saatva is available in Twin, Twin XL, Full, Queen, King and Cal King.
Return Policy – Keetsa return policy includes a charge of 10% of returned product value as processing fees for returns. Saatva offers 120-day return policy and would refund all your money excluding the original delivery charge. There are no restocking fees or pick up charges.
Warranty – Keetsa mattresses come with a non-prorated 12-year warranty. Saatva mattresses come with a non-prorated 15-year warranty.
Keetsa review
Keetsa bed reviews so far have been mixed. While people love the product, the delivery is something that the company needs to work on. The price of Keetsa mattress is economical and comes in part with other mattress brands. The quality is one of the prominent factors which people love. Many people claim that the mattress is excellent and offers better sleep. The trial period and customer support is hassle free with many raving about the easy replacement, refund, purchase etc.
Here are few of the Keetsa mattress reviews.
Vivek M – "I am here to update my review. My bed was dipping and it was a manufacturing defect. I am glad Keetsa understood this point. They will provide me with a replacement. Thanks."
Shannon Z – "I love Keetsa. I have had two of these mattresses and they have been perfect. My spouse and I have allergies with some of the chemicals in the commerical mattress. We have both the base model and the most expensive model. I have had it since 2011, no complaints yet. If you are more than 400+ lbs, you may want to go with high end mattress."
Crissy B – "It smells wonderful in the store same quality as $20k mattress that you will find on local mattress store. This one is cheaper. I am so happy with Cal King Tea leaf classic."
Luke R – "Love the mattress but the delivery experience was horrible. I agreed to pay extra $100 fee to have my old bed frame removed and the new mattress delivered. He seemed really angry. I had to again pay $35 to take the bed frame. At this point, I literally wanted the guy out of my home and told him I would deal with the frame.'
Saatva mattress review
Saatva mattress is one of the best mattress that offers you great relief from back pain, insomnia or any other health issues. A great product to rely on, Saatva is known for their 100% organic nature. The company uses only natural flame retardants and fabrics thus ensuring safe, quality sleep to users.
However, there are few backlashes received for Saatva as well. There are users who are not satisfied with the customer support of Saatva. Price is another factor that doesn't go well with users. People claim that Saatva is overpriced than other brands. Here are few of the reviews and Saatva mattress complaints.
Meredith A – "I absolutely love my Saatva mattress. It has made such a difference in quality of my sleep. I purchased online about a year ago. I purchased online a year ago & the customer service was fantastic. I recommend every one to try one if you are having some discomfort. There is no bad smell. It is sturdy and well made. By far the most comfortable mattress I have ever owned."
Stephanie L – "Ordering online for a mattress is very nerve-racking for me. I did my research and it was very confusing. I looked for a mattress that comes with eco-friendly fabric and materials. Glad I got from Saatva. I had all the research I could do online and only then decided to call. Must say that Saatva Luxury FIrm 14.5″ & 4.75″ foundation was firmer than expected the bed felt tense. After 2 weeks of sleeping I felt more comfortable. The mattress is amazing and well made. I honestly dont want to get out of the bed every morning."
Claire A – "This is about the customer support of Saatva. I ordered a Luxury Firm and noticed a sag on one side of the bed after a month. So I rotated the bed and it was better on the new side but I could still notice the sag. Luxury firm was not as firm as I liked. I can feel the old back pain on the side of the sag. I called if they could replace with firm size. They said that depression is normal for all beds. I told them that the sag was noticeable not just by sight but also by feel. I didnt want to rotate the mattress every month. The representative then said to sleep on every part of the bed since I sleep alone. This is ridiculous. Finally she gave in after trying me not to switch the mattress. I said I need a refund. Now I have to pay $99 handling charge. So the whole bed will cost more tha $1000."
Conclusion
You should buy Keetsa mattresses if you want a high-quality hybrid or memory foam eco-friendly and slightly expensive products (focus on 'green' means extra price) as compared to other alternatives. Consider Saatva if you prefer traditional innerspring (coil-on-coil system) beds that are available exclusively online at best price.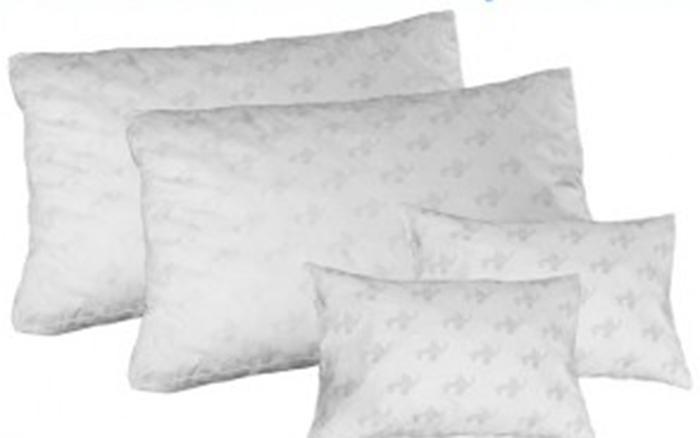 Check MyPillow Mattress Topper Reviews before you buy this amazing 3 unique layered topper with patented foam, Transitional foam and cover made from Phase Change Material for superior support and durability.
Choose SOL Organics bed sheets that is absolutely lightweight but equally durable. They are extremely soft to touch as they are made using 100% organic cotton that gives it the soft texture and luxurious feel. Know more about SOL Organics here.