Winkbeds Mattress
Winkbed mattress might seem yet another normal mattress. But in fact, the mattress is a pure blend of different kinds of materials together making a perfect platform to sleep. This hybrid mattress allows better aeration within the mattress to keep it cooler while preventing wear and tear to improve the durability and comfort.
All of it is possible thanks to the multilayer, multi-material making. When it is considered that the foam mattresses are modern and coiled mattresses are a little old fashioned, Winkbeds uses both of these to make the modern comfort. Here is the anatomy of the Winkbeds mattress that explains its features and what makes it different from other beds.
Layer 1 cover: First of all, the cover layer is the high tensile polyester blend cotton material. The feel of this mattress cover is silky smooth and breathable material. It could be washed easily as the dirt does not easily penetrate through the material. It really covers the mattress layers beneath. The stretchy material is not easily torn and makes a perfect one to protect the layers.
Layer 2 foam: The layer 2 comprises of boron based harmless fire barrier and a contour box top of over 2 inch gel foam that is mixed with Hypersoft foam. This material is eco-friendly and has enough buoyancy to avoid body impressions on the mattress to stay longer. As a result, it helps you to get up in the morning while retrieving its shape when the weight is off. This layers plays in motion transfer reduction and also in keeping the surface cooler. This layer of Winkbeds Mattress is fitted firmly over the perimeter layer all around to make it look like a firm padding over the mattress.
Layer 3 air coils: Next comes the foam encased micro coils that are pocketed. The foam layer keeps the coils in its place from both ends. The coils are 2.5 inches of foam that has medium density. The temperature from the above layers is kept off by the pocketed air coils. It also provides better support and relieves pressure from the key points.
Layer 4: 14 gauge steel coil system: these coils are strong steel tempered coil system to work on body push back and spinal alignment of Winkbeds Mattress. The pressure relieving works well for spine and joints. Winkbeds have more number of coils in it than other similar brands. The more number allows better weight distribution allowing heavy weight to support well on the mattress. All the coils are encased in cotton mesh to allow aeration and reduce the noise or friction.
Layer 5: support foam on bottom. The coil system of Winkbeds Mattress is protected by this 2 inch thick foam layer underneath.
Layer 6: support foam all around. There is a foam layer of 4 inch thickness protecting the lower coil system that runs in the same height as the coils. The upper layers from 1-3 are placed over this perimeter foam. This arrangement makes better stability and support to the mattress. The 4 inch thickness helps the sides to retain its shape and avoid any sagging while increasing the surface area. Therefore, the edge sleepers will have a better time sleeping on this.
Other Beneficial Features Of Winkbeds Mattress
There is no off gassing from this Winkbeds Mattress which is what majority of the users state. The mattress making uses no harmful chemicals as normal mattresses use. There are no ozone depleters, flame retardants, heavy metals like lead, mercury, formaldehyde or other volatile organic compounds. If they are present it is only far less than the minimal level.
Mattress comes with a 101-days trial. During this period if the customer fails to get a positive impression on the mattress, it could be returned to have a complete refund.

All mattresses have a firmness of medium-firm that tends to be towards the softer side. Anyone who loves medium firmness would love this one. The multi coil system makes a firmer platform that goes well with the people who love firm mattresses.
Wright mattress constructed in America comes with 120-night sleep trial and warranty period. Know for the price, best features offered, sleep hot, sinkage and motion transfer. Read out and understand the reviews stated.
Read on the construction and materials of Nolah mattress . It is made of 1" Avena that aids response and transitioning motion between the upper and lower layers. Keep on checking the reviews on this topic for every minute information.
Winkbeds vs Saatva
Both Saatva and Winkbeds sell their mattresses only online and the savings are passed on to the customers.
Both these mattresses are comparable in softness. Saatva uses visco foam which is slightly softer than Winkbeds though Winkbeds leaves no impressions.
Winkbeds and Saatva used individually wrapped coils. The number of coils used by Winkbeds is slightly higher. These coils are to help individual body contouring. The difference between these two mattresses is hardly visible in spite of the increased number of coils. The support of both these mattresses are also comparable.The difference is that edge guards can be fitted to the Winkbeds mattresses which is not possible for Saatva mattresses.
Saatva also offers three options of firmness compared to the single option of firmness offered by Winkbeds. Saatva wins over Winkbeds in terms of the price. It has also been in the market longer and has received good reviews from customers. In spite of these differences, Winkbeds too is a good mattress which is worth a try.
Summary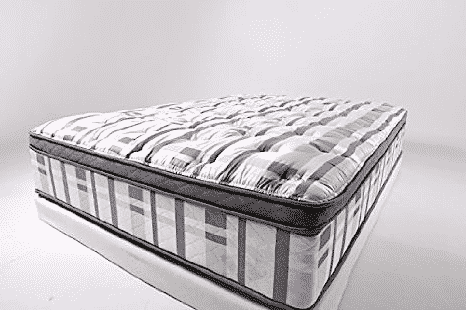 Author Rating
Brand Name
Product Name
Price
Product Availability
Comfort, firmness, support, bounce, and responsiveness are some of the great features of Avocado Mattress. The company offers free shipping and 100% money back challenge on all their products. So, why wait? Read the best reviews to order one…
Use Helix Sleep Mattress coupon codes and get exciting discounts on your product!!! Save more with Helix Sleep that also offers promo deals which means high-quality mattress at a cheap price. Learn more about the discount coupon codes here.