Avocado Green mattress
A perfect Mattress which is fully natural and free from harmful VOC, the Avocado green mattress is one of the trusted companies online to purchase your next mattress. We all overlook some factors when it comes to purchasing a mattress and one of them is if it's natural and organic. Read more on why organic mattress is trending and yes, there is a reason for it.
Free of chemicals and full of substances from nature, Keetsa mattresses are the best example of eco-friendly mattresses. Keetsa mattress reviews show an overwhelming response from the customers. Keetsa's improvement and enhancement process are continuous. They never stop improving their products to a better level every time.
Keetsa Mattress Review
The features that make Keetsa mattresses one of the best choices
Keetsa mattress is a healthier option for your pocket as well as for you. It is completely devoid of chemicals like PBDE's (polybrominated diphenyl ethers), VOC's (volatile organic compounds), heavy metals like lead, mercury, and formaldehyde. These chemicals can harm the environment as well the health of the user.
The foam used in the Keetsa foam mattresses are CertPUR-US certified biofoam. For making the traditional memory foam 100 percent petroleum oil is used. In Keetsa's biofoam, 12 % of the petroleum oil is replaced by oils of castor beans. CertiPUR certified foam is considered safe and unharmful. The Keetsa latex mattress consists of natural latex and 100 percent natural organic cotton. The cotton is not bleached or colored before using it in the mattress.
The fire barrier used in the mattresses is made of 100 percent certified natural organic cotton and is not infused with polybrominated diphenyl ethers. The fire barrier used in the Keetsa mattress has got the OEKO-TEX certification stating the fire barrier does not hold any sort of harmful or dangerous chemicals
The models of Keetsa mattresses includes
The Keetsa plus mattress
The Keetsa Pillow plus mattress
The Keetsa Cloud mattress
Tea Leaf Classic mattress
Tea leaf Supreme mattress
Tea Leaf Dream mattress
The Keetsa latex mattress
Keetsa Tea Leaf Supreme Mattress Review/ Keetsa Tea Leaf Dream Mattress review/ Keetsa Tea Leaf Classic Mattress Review
Among the above, the Tea Leaf Supreme is the Flagship mattress of Keetsa. It is extremely high in comfort and durability. These Tea Leaf mattresses have individually pocketed coils at the core and multiple layers of foam on top for comfort. Bio-foam is used in the top layers just beneath the covers. The Dream mattresses are the most expensive of the lot and is firm in comfort. All natural green tea is embedded into the foam layer of these mattresses to keep them fresh for a longer time.
Keetsa Pillow Plus Mattress Review
This is a medium firm mattress. There are three layers of foam which cover the coils below. The top two layers are comfort foam.
Avocado Mattress is an absolute cheap option to buy. It comes with superb 100 nights risk-free trial, including no shipping fees or restocking fees of any kind. Also, the product is great! made with the goodness of the natural wool fibers. Check here for everything…
Does Helix Sleep offer good motion isolation? Do Helix Sleep have off-gassing issues? What is the trial period offered by Helix Sleep? Find out all the answers to questions and then decide how Helix Sleep is good for you.
Keetsa Cloud Mattress Review
Keetsa Cloud mattress is the firmest of all Keetsa mattresses. These mattresses have only foam from top to bottom. The foam layers are a mix of natural and synthetic foam to add to the comfort of the mattress.
Keetsa Mattress Reviews and Features
Keetsa mattresses are not too firm and not too soft. They come somewhere in between, a level which offers a balanced amount of support and comfort, neither too much nor too less.
The Keetsa mattresses breath easily, there is always airflow inside the mattress.This keeps the mattress dry and prevents moisture accumulation.
The Keetsa mattresses give great support to the body and are immensely comfortable. The support offered by Keetsa prevents the body from aches. Whether it is your neck portion or the lumbar area, Keetsa knows how much support should be provided in each area.
Keetsa mattresses contours to the body's shape and releases the pressure points from pressure allowing the body to rest in comfort and peace.
Isolating motion effectively is another plus point of Keetsa mattresses. It absorbs the movements and restricts it from getting transferred to other sides.
You don't have to buy a box spring to place your Keetsa mattress. It easily adjusts with a sturdy bed frame or foundation.
The mattresses are well packed before starting off to their destination. They are neatly compressed into cardboard boxes, this results in less carbon footprint.
Keetsa offers the best to its customers in terms of price and quality! You will have the most amazing sleeping experience with Keetsa mattresses!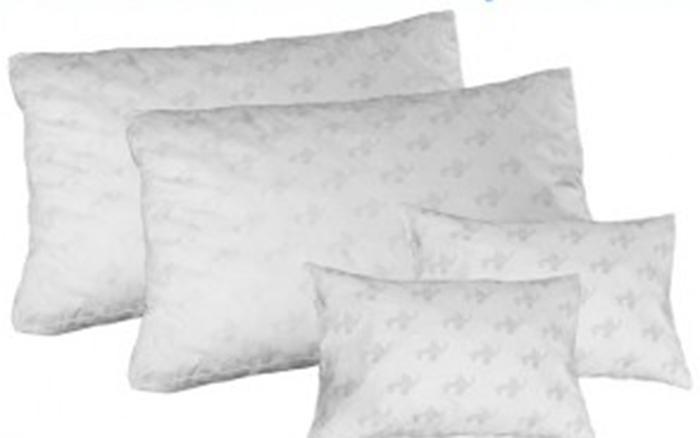 Buy MyPillow Mattress Topper and Save 30% and free shipping with promo code for as low as $167.99. This 3″ topper is made up of 3 unique layers and includes no wires or moving parts. Read more here.
SOL Organics is an online bedding store that offers you a great collection of duvet covers, beddings, pillow covers and so on at the best price. The company offers FREE SHIPPING and many exciting promo deals for their consumers.
Summary
Author Rating
Brand Name
Product Name
Luxurious Comfort Layer design
Price
Product Availability
Comfort, firmness, support, bounce, and responsiveness are some of the great features of Avocado Mattress. The company offers free shipping and 100% money back challenge on all their products. So, why wait? Read the best reviews to order one…
Use Helix Sleep Mattress coupon codes and get exciting discounts on your product!!! Save more with Helix Sleep that also offers promo deals which means high-quality mattress at a cheap price. Learn more about the discount coupon codes here.